I still think of September as the real start to the year. Over four years out of school, one would think that this would no longer be the case, but that feeling has lingered. Though in college I often hoped that my summers would magically extend, in elementary, middle and early high school, I wanted them over as soon as possible. I wished and prayed for August to rush by with all of its stickiness and be replaced by September and textbooks.
I'm not the only one who shares this sentiment
.
I find myself, when looking at clothes for fall, drawn year after year to those items that remind me of school. Or the school self that I wish had existed at the time. All corduroys and blazers and pleated skirts. Decidedly New England prep school. When I did wear school uniforms during Catholic school, I hated them. I thought tights were the devil. The very itchy devil. Wool sweaters were the devil's equally itchy cousin. But now as September approaches yet again, that's all that I want, as was very evident to me when I wandered through the mall last week on the way to pick up a birthday present for
a friend
.
In the blur of going through pictures from the
various
Fashion
Weeks
, I, of course, miss things. But when I run into items in person, I wonder how I could have overlooked them in the first place. This was the feeling I had as I fingered
the Moschino Fall collection
with all of its deep navies and ruffles and knit detailing seen
here
.
And
here
.
I found the
non-bank account killing version
of
this blazer
when I wandered into
J.Crew
during the latter part of my jaunt.
Along with
these
.
And
a little sparkle
.
The Gap
and I are back on speaking terms again after I tried on
a pair of jeans
that are the perfect fit for me.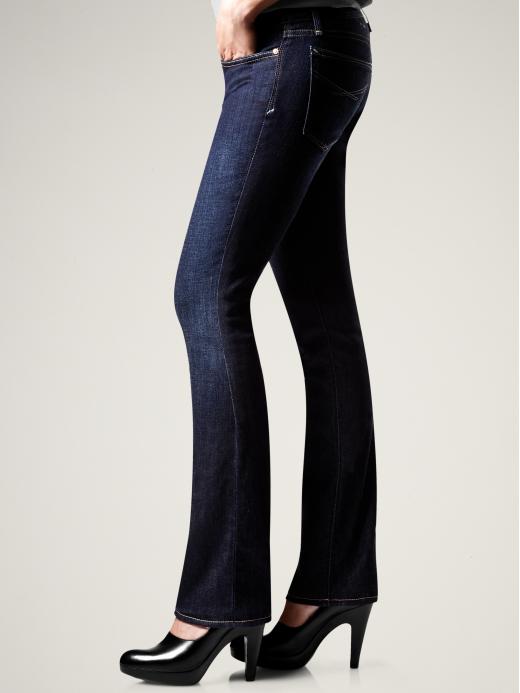 Though the $10 tights that I have littering my wardrobe are lovely, I can't help but take a peak into
Wolford
when I am near it and fantasize about a pair like
these
. And about all of the wonderful pleated skirts they would complement.
And though I did not come across
these boots
during my trip, I feel like
including them in a post
will become a yearly tradition until the price falls into a range I can afford. That should occur about 17 minutes before hell freezes over.
I doubt I'll ever grow out of this. September will always be the start of the New Year. And I'll always need the school items that come with it.
Even the new pens.
Photos via, via, via, via