After writing
this post
, I found myself with three requests from various friends for a similar treatment. I was a bit overwhelmed. But what am I really doing with my time? Nothing. Well cleaning my apartment and going through my sweaters and looking for jobs and catching up on the episodes of
Pushing Daisies
that I've missed, but those tasks definitely don't take up all the hours in my day.
Second up is another friend from college. She is currently a medical school student and is a hair under 5'1". Her medical school, situated below the Mason-Dixon line, is the kind of place where 70 degree days are not uncommon in March, so we are light on the coats and the sweaters. And instead of work attire we have
I have to sit in long classes
attire. My choices are littered with light, feminine touches. Bows and ruffles and prints.
I love sundresses, and I hate that I have to put them away for a large chunk of the year. I'm only mildly jealous that she can wear pieces like
this
for so many more days.
A simple, flat
pair of sandals
with an ankle strap that helps define a part of the body that can sometimes get lost in a flat shoe.
Everyone needs a pair of dark denim. I like
these jeans
for her because they come a secret mechanism that allows you to change length based on whether you are wearing flat or heeled shoes or just happen to be shorter than average.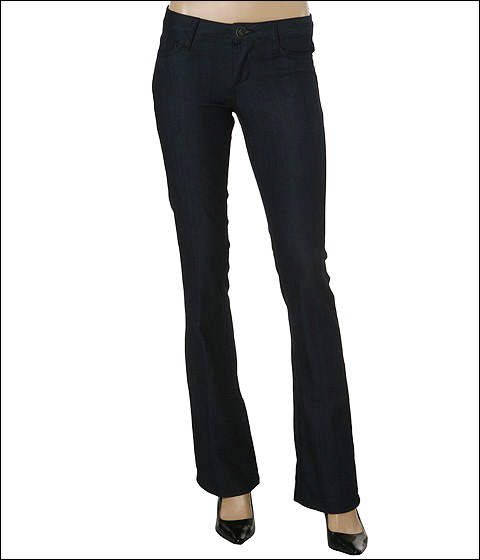 The neckline of
this sweater
adds interest while the color and cut move it into the wardrobe staple pile. Besides, thin sweaters are great for lectures. Seriously, why are lecture halls always like 10 degrees too cold?
A simple pair of
black flats
with a sole made for long walks through campus.
I carried a book bag through my senior year of college because I am a dork. And let's be honest, if I ever went back to school, I would probably find myself fighting the urge to strap one to my back. Most people, however, moved on to carrying their books in totes.
This one
can stand up on its own. The navy takes you out of the normal black/brown doldrums. And you could totally fit a stethoscope in there.
For post-class partying, the dark, versatile jeans can be left on and worn with
this top
.
And
these boots
, after a quick adjustment of the jeans' hem. Because really, when you're learning how to save lives, having clothes that play more than one function is important. There's no time for complete wardrobe changes if you still want to have some semblance of a life.
Can't forget about
the clutch
.
Apparently in grad school, there are still formals. When we were freshmen in college, let's just say that our formals dresses were leftover examples of high school princess complexes. We've all, thankfully, grown beyond that.
This dress
, by her favorite label,
BCBG
, is perfect for those types of events. Gowns can really swallow up a person. Especially a person short in stature. And they can quickly age a young person. For someone of her height and our age, it's always better to go short. Not booty short. Tasteful short.
She and I are both Louboutin girls, so I couldn't leave this post without a pair.
These shoes
are classic. And the built-in platform adds extra height without the added pain.
A few months ago, she asked me where to find a soft and light necklace. A small boutique was my answer. Online boutiques work as well. At least, that's where I found
this necklace
.
So it took me forever to get the second edition done. Life got in the way. But the third edition shouldn't take as long. Well, it
probably
shouldn't take as long. Who am I kidding? Things have been fucking nuts recently. It could come tomorrow or three weeks from now. But I promise it will be here.

Photos via, via, via, via, via, via, via, via, via