I spent part of this weekend dipping into impossibly cold water, soaking in the sun and swinging in a hammock while writing in my journal. And it was perfection. I've recently been fighting the urge to flit off somewhere. It's monetarily impossible at the moment and I'm not really a risk taker, but whenever the thought crosses my mind these days, my chest fills with excitement and fear. The presentation of
the resort collections
only compounds these feelings. All I want right now is the freedom of the beach and a boat and all of the beautiful clothes that such a life would entail.
Today, unable to focus on the task at hand, I found myself browsing online for those types of clothes. Easy pieces that one can just throw on. Items meant for lounging. Sweet dresses and cute espadrilles and simple denim. This has been a theme with me recently, as should be obvious if you've read my past few posts. But today I took it a bit further. Instead of a piece here and a piece there, I constructed a whole vacation wardrobe. And yes, sometimes one needs a vacation from the drudgery and frustration and heartache of being unemployed for a long stretch of time.
A fantasy warm weather vacation can't exist without a bit of
Pucci
. Or a caftan, for that matter.
This dress
covers both categories.
And of course I'll need a
minidress
.
And one that
grazes the knee
.
And
a necklace
that melds perfectly with all three.
But occasionally I might crave
a little nighttime sparkle
. Especially when it involves no zippers or buttons.
I wouldn't be able to live on dresses alone. Well I could, but there would be days when hammock napping or quick jaunts to the beach would be called for. And none of those dresses would really do for any of that.
This top
, however, is perfect for wearing over my
bathing suit
.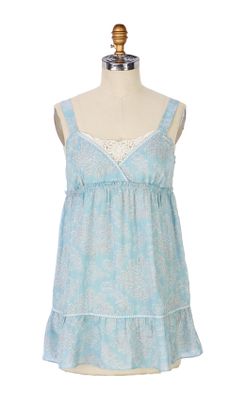 With
these shorts
.
And both would easily fit into my
beach bag
when I finally decided to trade sand for surf.
For quick trips into town to buy supplies,
this top
has the ease I'm looking for without the boredom.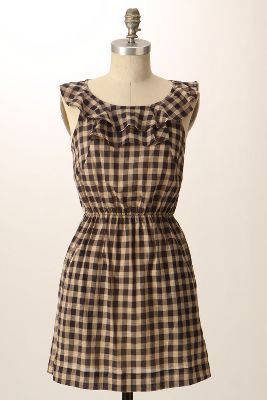 And
these jeans
could go everywhere with everything.
I'm having a big
Phillip Lim
moment currently. I could live in
his line
and T by
Alexander Wang
and
Current/Elliott
and
Ella Moss
and
Loomstate
through my whole non-fantasy vacation summer.
Oh, and
Thakoon
.
I chose simple shoes. Shoes that would go with many different outfits. Shoes good for walking around old cities with cobblestones and winding streets. Shoes that can be carried as you walk by the beach. Nothing with too high a heel. Practicality above all else.
And since we're discussing practicality, we'll begin with the
flats
...
And the
sandals
.
Nothing quite says summer like a pair of
espadrilles
...
Or
two
.
And after they all arrived from their various stores and online homes, I would throw them in
here
with other necessities, perfume, that copy of
Madame Bovary
I have yet to finish and one PowerBook.
And then I would flit.


Photos via, via, via, via, via, via, via