I hate what most suits do to the bodies of women.
Don't say hate. Say dislike instead.
These were my mother's rules. As if hate were too strong of a word, too deep an emotion, for a child to be wielding. But there are instances in which it is warranted.
I hate what most suits do to the bodies of women. There is no quicker way to become a nondescript rectangle than to put on an ill-fitting suit. But for many women, suits appear to be the easiest route to professionalism. A world where you'll be taken seriously. A place where you command the attention and respect of your colleagues. But it is possible to do this without a suit. To give yourself the room to add the individual touches that can often become lost when dressing for work. And though it may not appear so, it is simpler than it seems.
I've purged my closet of all suits save the only one that ever fit me well and have, since
The Summer of the Dress
, been replacing them with alternatives in this vein.
This dress
gives the illusion of a multi-piece outfit without the difficulty that some face when forced to play with multiple elements. Top it with
a natural blazer
for cooler days and important meetings.
For less formal days,
this ruffled dress
, when paired with
a white cardigan
and
a rough-hewn men's belt
, gives a business casual feel without relying on the
chinos and a polo shirt
uniform that I so often see.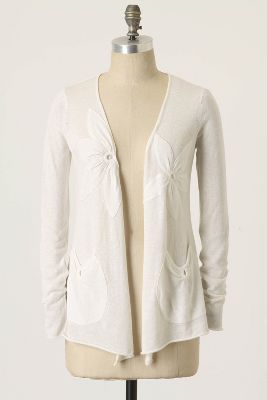 If you'd rather have more options at your disposal, you can fill your closet with a cadre of skirts and pants that can be worn in multiple combinations.
In a forgiving cut and an office-appropriate length,
this simple black skirt
can elevate
a striped linen shirt
and
a chunky necklace full of pearls
.
Play with patterns and prints in a way that works for the boardroom by wearing
this wrap top
with
a floral pencil skirt
.
The summer can make wearing pants to the office a trial. Humidity-ridden long commutes can make your bottom half feel as if it's trapped in its own personal sauna. You can, however, trade out heavier fabrics for a classically tailored pair of
navy linen trousers
complimented by a simple, non-ribbed tank and
a cardigan
topped with a belt.
In place of lighter fabrics, you can choose shorter lengths. Shorts are rarely, if ever, appropriate, but you can take a chance in a pleated (yes, I said pleated) and cropped
pair of gray trousers
with
a sweet button down shirt
with elbow length sleeves.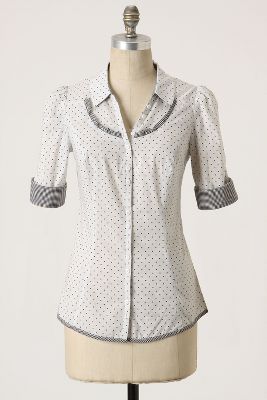 And what of your feet? All of these options can be worn with anything from ballet flats to sky-scraping stilettos. That choice, in the end, is up to you and the mood you find yourself in on that particular morning.
There will be times when you must wear a suit. Where it will be required by whoever sets the rules for such things. But for all of those other times, there are many paths you can take.
These are only a few of them.
Photos via, via, via, via, via, via, via